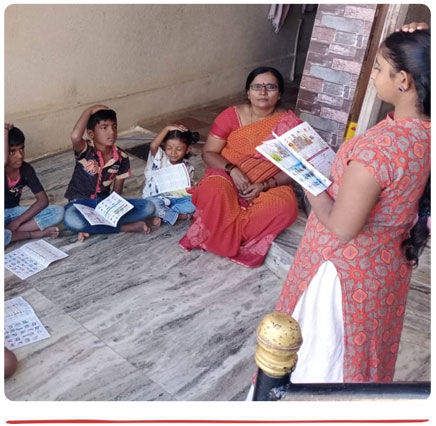 SatH-DO (Study at Home – Digital Outreach) Program
SatH-DO program is designed to support low resource children studying at home during covid-19 days and beyond. This program encourages family members of the children to participate in the learning process, even if they don't know any English. The colorful bilingual books allow children to independently develop and improve foundational English vocabulary, reading and speaking skills through fun activities. Embedded audio tracks create a simulated classroom for the children even in the absence of school experience. The simplicity and uniqueness of this program enables interested volunteers or private tutors to help individual or small groups of children using our TLM packets. Read on to understand how you can be part of this large-scale learning movement!

Impact Measurement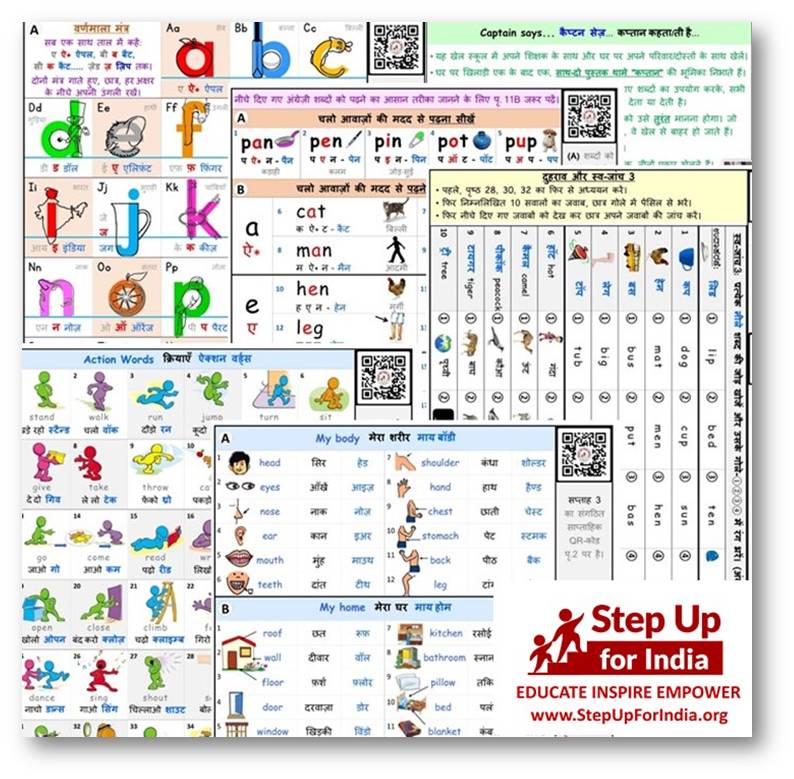 Beneficiaries
SatH-DO program is designed for all children in grades 3 to 7 in vernacular medium schools.

Families of the children are also benefited as the program has been designed to be inclusive of anyone who wants to be part of the learning journey

Volunteers who don't speak the local language can contribute to teaching children English– and pick up some local language in the process


Structure
SatH-DO is a 25-week program that builds foundational English skills in children
Teaches over 500 words of vocabulary, simple words using phonics, has 10 activities to learn new concepts and practice conversations, and offers 4 self-administered tests to boost confidence and mastery over topics
Audio tracks and embedded QR-codes engage the children and their families to enjoy learning a new language and learn effectively
Carefully designed program takes into consideration the paucity of smart phones by providing easy to understand, detailed instructions in the book that are explained in the vernacular language
Can be self-taught, or taught by volunteers, or in a classroom setting with private tutors or in schools


Teaching and Learning Materials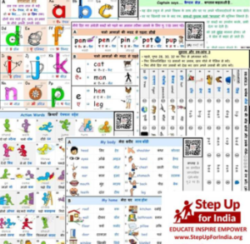 Each child has a text-book which provides pronunciation, meaning and activity support in the child's vernacular language.
We have created convenient packs that you can avail of from our Donate page. Each pack consists of 10 student text-books and 1 volunteer book in a choice of vernacular support or you could choose the complimentary packs to get a feel for our program before you become a part of it.
For volunteers or teachers who don't speak the local language there is a volunteer book to enable them to support the child in his/her language.
Bilingual audio recordings, accessible from the student text-books and volunteer books, that help with: pronunciation of vocabulary words, reading using phonics, and understanding the games and activities.


Current news for SatH-DO Program
SatH-DO started in 130 schools in October 2020
Bilingual support currently available for Hindi and Kannada
Coming shortly: bilingual support for Urdu and Marathi

Content and Curriculum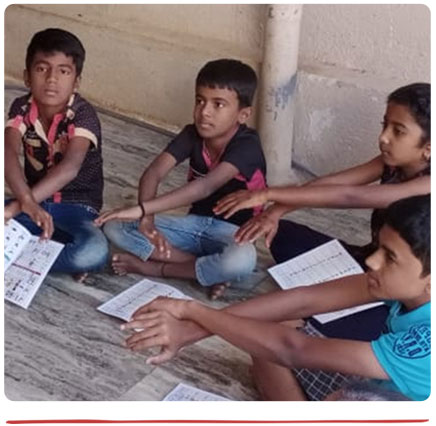 Carefully constructed wordlists with pronunciation support in vernacular language
Meanings of words represented pictorially and in vernacular language
Audio recording of each word list to simulate live class learning available at any time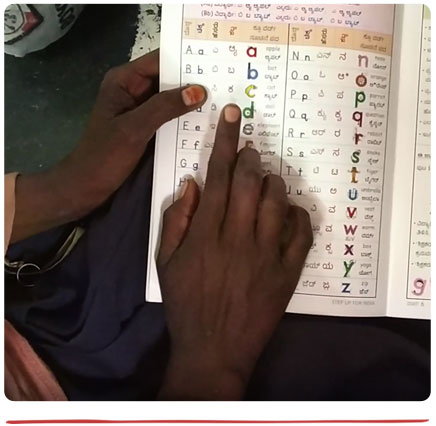 Phonics taught in an engaging and fun way, using visual and auditory method
Fundamentals of reading using letter sounds explained using vernacular language with ample practice word lists
Audio tracks that breakdown and simplify reading available all the time to simulate classroom learning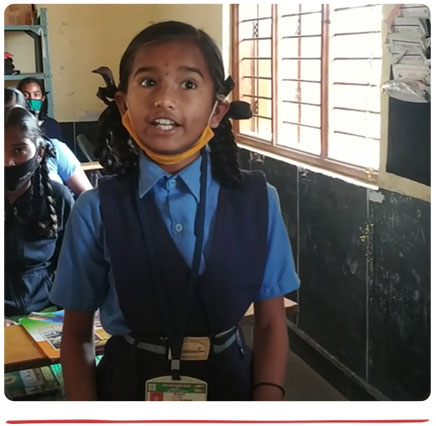 10 activities/games to explain and practice simple conversation constructs
Detailed instructions with clear graphics to explain each activity
Audio recording of the instruction and demonstration of the conversation games for easy adaptation at the classroom or at home
Self-evaluation support: 4 full-length tests to encourage self-learning and self-confidence in vocabulary and reading.