We create and implement English programs with customized content and methods, all carefully designed to be effective, easy, enjoyable, and empowering for both children and teachers. We work in vernacular medium government schools up to eighth grade to bring them to their grade-level proficiency in the shortest possible time.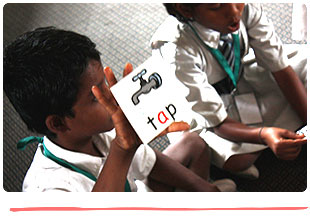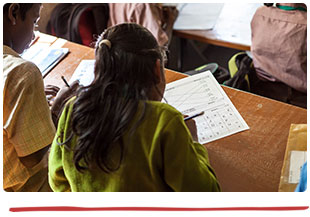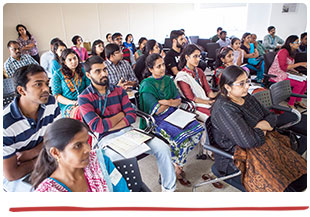 However,
However, there is a large foundational skills gap, including in English, preventing the bulk of young India from being employable and reaching their potential. Over 51% of children in the fifth grade cannot read simple three-lette words, despite having English in their curriculum from first grade in most states.
The huge learning gaps in primary years lead to lower confidence and inability to cope with higher education, including STEM.
Our programs are in line with the National Education Policy 2020 (section 4.12) which recommends: "… children will be exposed to different languages early on (but with a particular emphasis on the mother tongue), starting from the Foundational Stage onwards" and "All languages will be taught in an enjoyable and interactive style, with plenty of interactive conversation, and with early reading and subsequently writing in the mother tongue in the early years, and with skills developed for reading and writing in other languages in Grade 3 and beyond."

An India where the mind is without fear, head is held high, and knowledge is free.
(Inspired by Tagore)

To give every child an opportunity to live a life of dignity by enabling quality education for all.
(Inspired by Gandhiji)

STEPPING UP TO MAKE A DIFFERENCE
Step Up For India designs and implements English programs in resource-poor, non-English medium government schools — to instill in children a sense of confidence towards independent learning. We provide comprehensive solutions to help those children who are inclined to drop out of higher classes — accounting for upto 36% of students — cope with their curriculum.
We have partnered with the Department of Education, Karnataka to deliver remedial assistance, resources, and training to make learning more effective, easy, and enjoyable. Working within existing frameworks, we understand ground realities and tackle them with precise interventions in a two-pronged, result-oriented approach.

Our two-pronged approach

OUR PROGRAMS

Step Up For India is: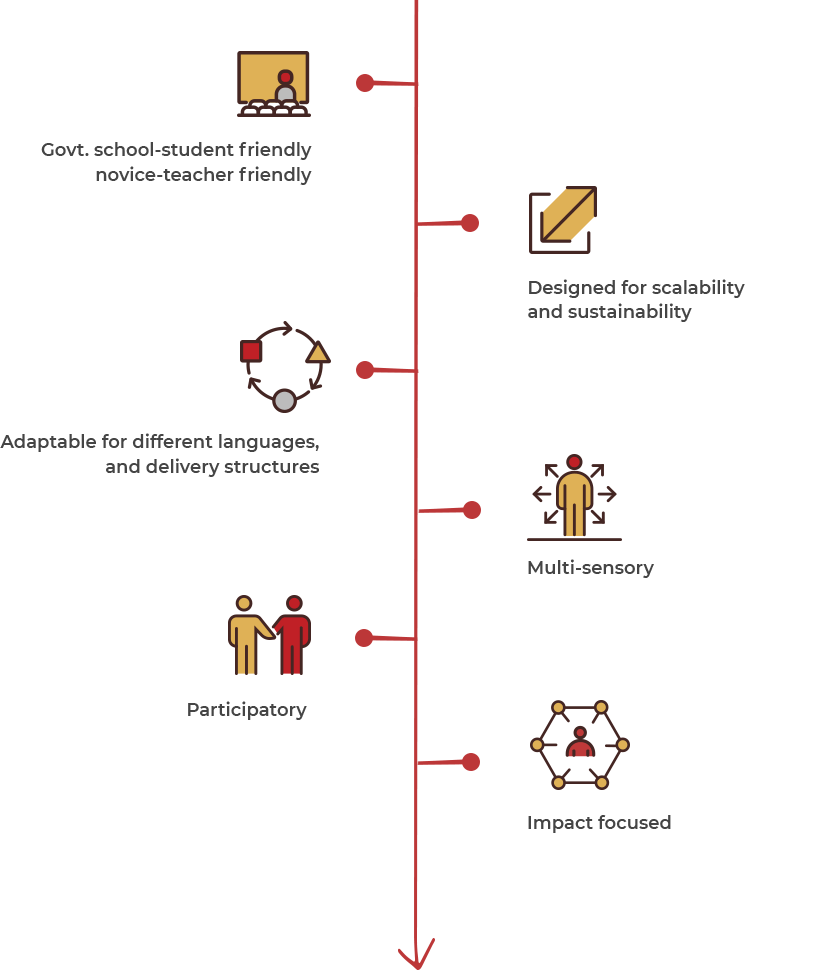 To implement and realize these
programs, we...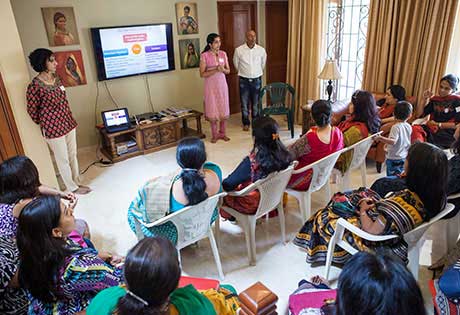 Create
adaptable and scalable programs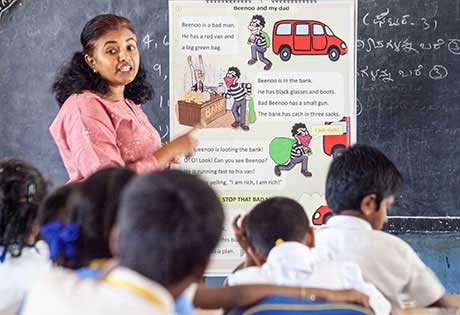 Engage
students through interactive participatory methodologies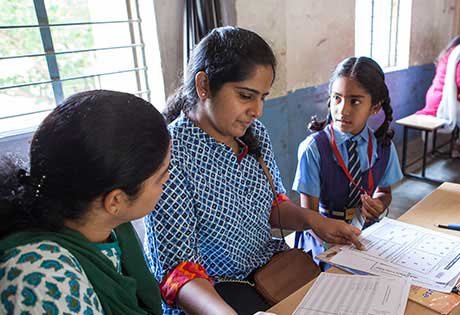 Empower
students for technology-based programs and courses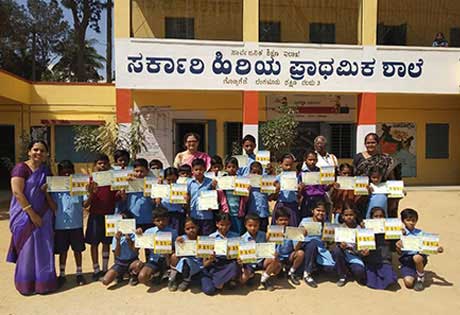 Collaborate
with the government school systems to ensure zero drop-outs