Be the Changemakers
We are committed to creating change. In this endeavor, we would like for like-minded partners to come on board with us on this journey.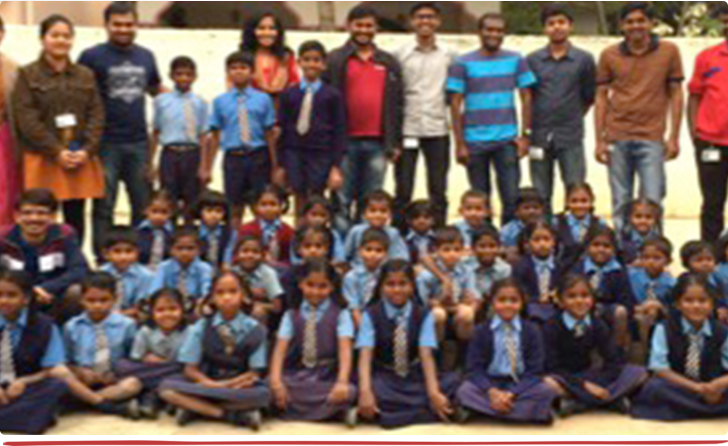 Donate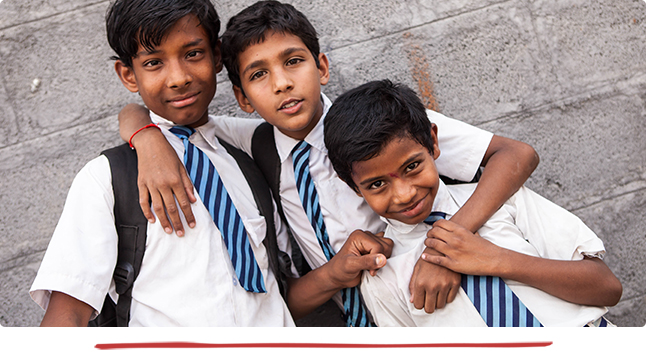 Step Up For India has been privileged to work with the following sponsors over the past years. Many of our organizational sponsors also volunteer to teach our programs in some of the schools they sponsor. Click here to understand more on how your organization can partner with us.
We utilize all of the sponsorship received, towards our projects and programs. You can view our financials here.
Volunteer with us. We ensure that your time will make a difference.
We provide volunteering opportunities to institutions as well as individuals.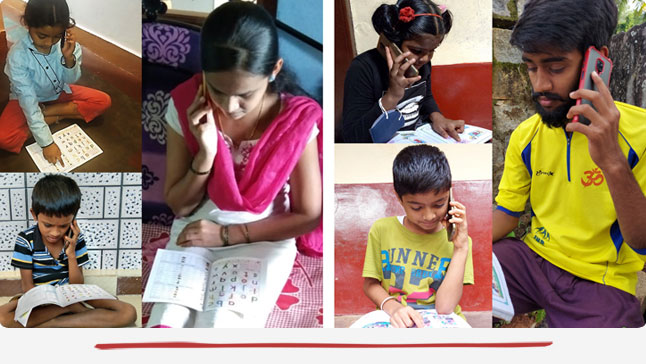 If you are an individual who is keen on helping the neighborhood children learn English or if you are an NGO working with large groups of children, then SatH-DO is the right program for you. In only 25 weeks, individuals or volunteers of an NGO, who don't speak the language of the children, will be able to successfully teach fundamental English skills using the material we provide.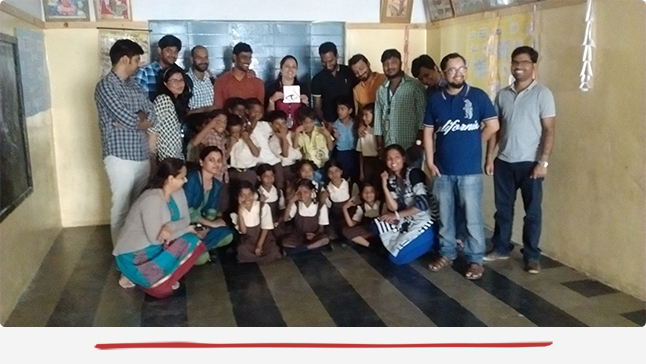 Institutions that we partner with include corporates, NGOs, and colleges. We provide structured opportunities for volunteer participation where employees, volunteers, or students can actively contribute their time, and avail a first-hand experience of the impact of funding donated by their institution.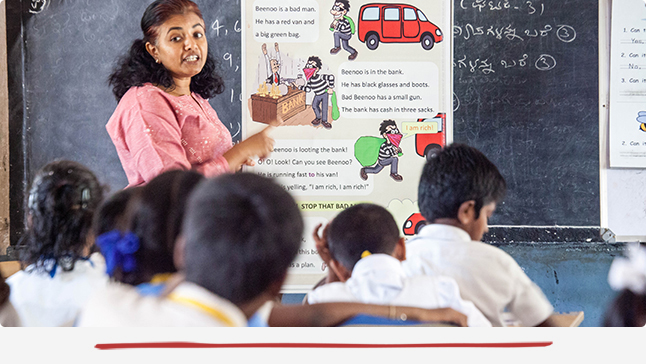 Individual volunteers are core to our program. We promise that you will find the one hour a week that you spend in the school the most satisfying hour of your week! You would have to commit to a 10-week stretch per school term to make a palpable difference to a class of about 35 students with i.e. just ten hours over ten weeks for you to see the impact that you can make.
You can rely on Step Up For India to provide all the support you need for content, material, and school-level logistics. With our technology-based solutions, you can track the progress of the children you are teaching as you teach – so you can see the impact that you are making in real-time.
Join Step Up For India
Step Up For India is a not-for-profit organization that is operated at a professional level comparable with that of any corporate. We are looking for individuals who love to take initiatives, are dedicated, and extremely adaptable. We are looking for individuals who can sustain and contribute to the exciting work that we do.
We would welcome highly motivated people in the areas of content development, graphic design, marketing and communications, operations, training, etc. We are open to part-time or full-time engagements.
For job openings,
check our LinkedIn page.
To be part of our team,